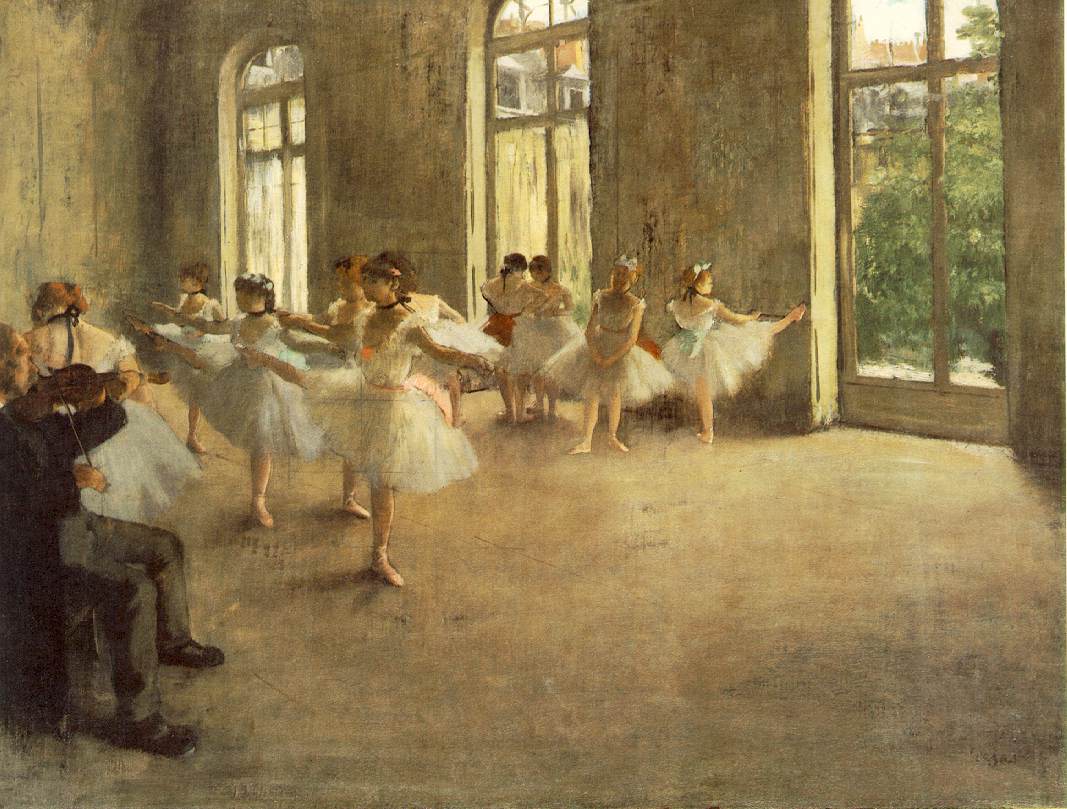 Ballet Rehearsal by Edgar Degas
From the age of 3 to 18, I participated in the type of dance seen above: ballet (in addition to tap, jazz, and a whole host of other things). But after finishing high school and heading off to uni, I haven't really kept up with dance at all and I miss it. For 15 years I was at my dance studio
a lot
. Towards the end, around 20 to 25 hours per week. And I loved it more than I can put into words.
Segue to me lately: busy, stressed, not nearly as active as I should be and as I want to be. So, tonight I forced myself to go to a class at the gym where I belong. I had been telling myself I would go to a class for weeks, but had been able to conjure excuse after excuse. But I knew that I would feel a million times better once I went. I always do, and tonight was the same. I am still busy and have a stressful life, but I really, really enjoyed myself for that hour. And a huge part of why I enjoyed myself so much was because I did a dance-based cardio class called
Body Jam.
Body Jam is part of the Les Mills series of fitness classes, which I absolutely adore.
I love it because it doesn't feel like a chore--I don't feel like I'm working out, I'm simply doing what I did and loved for years! So, I have now set myself a goal that I will go to three Body Jam classes each week, if at all possible. And I will apparently be doing moves like those seen here:
Les Mills Body Jam
I guess the moral of the story is to keep doing what you love. And when you are busy or stressed or unhappy about something, do something you love. It probably won't solve everything, but it will certainly put things into perspective!
*End semi-deep blathering*